A comprehensive physical exam can identify health concerns at an early stage. Your annual physical is your first line of defense in early detection, which is the best way to manage and address emerging medical issues. Your physical exam is also crucial for keeping track of any sudden weight changes that could be pointing to problems with the thyroid, kidneys, or heart. We can give you peace of mind by treating your common illnesses, injuries, and infections with efficient and empathetic care.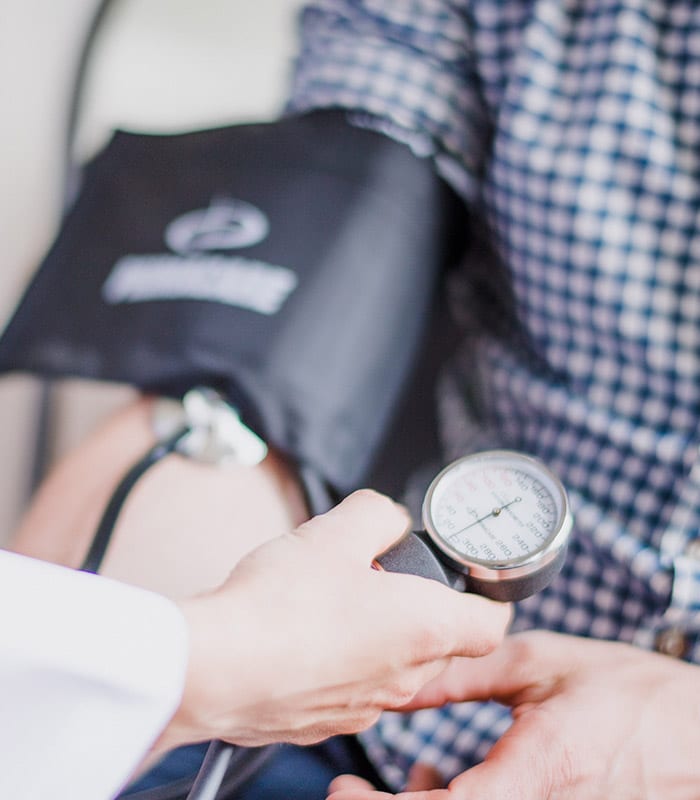 Included in the Examination

Blood Pressure Screenings
Taking and monitoring your blood pressure is an effective and straightforward way to spot potential health concerns before they arise. High blood pressure, which can cause heart disease and strokes, can quickly go undetected if it isn't measured on a somewhat regular basis.

Another common reading taken during a physical examination is your heart rate. Why is taking your heart rate so important? Because it's an easy way to assess your heart's overall health. Next time you're getting your heart rate taken, just remember they're looking at three factors that all start with "R": rate, regularity, and rhythm.

When you come in for your physical examination at Oklahoma On Demand, one of the tests we perform measures your respiratory rate. This test allows us to check the health of your lungs to ensure they're functioning correctly. We'll look for any signs of labored breathing, shortness of breath, or congestion in the lungs and airways.

Height, Weight, and Body Mass Index (BMI)
Keeping track of your height, weight, and body mass index is a crucial component of any physical examination. Monitoring these measurements over time is a cornerstone of your health record. Sudden or significant changes in weight can spell trouble and point to a possible health concern.
What Makes OK On Demand Different?


Professional and Friendly Staff


Same-Day Appointment Available


Book an Appointment with
Ok On Demand today!
Flexible appointments and walk-ins are welcome.
Click the button to Schedule Online or call (918) 727-2273